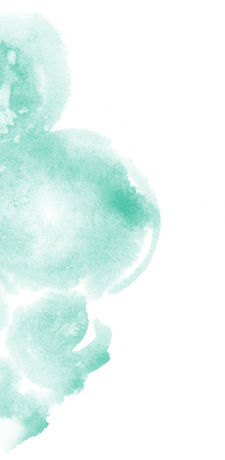 About us
Children are the greatest present there is on Earth
That's us - happy families
Up to then, the first pregnancy was the most beautiful and wonderful experience of our lives. The anticipation, the unknown, the longing expectation until we would hold our son in our arms were indescribably exciting, thrilling and full of happy moments. The birth of our daughter completed our family foursome. And we are happy and grateful that every new day brings jolly, colourful moments and beautiful experiences for us to share.
This joy led to the founding of our small family-run business with headquarters in Fellbach near Stuttgart in southern Germany.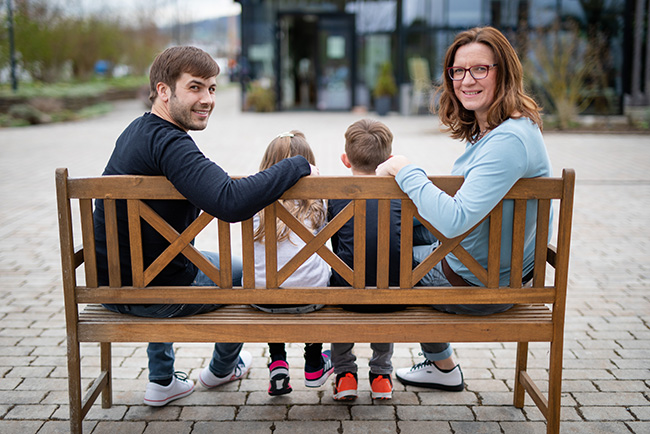 ---
The idea - grow anticipation
It all started during "our" first pregnancy. While I was pregnant, my husband designed and made an advent calendar for me. It consisted of 24 small bags, each containing a beautiful little present for our baby. I was really impressed and looked forward to opening another small packet every day. With all the little presents for our child, our anticipation grew even more. Most of the items were very useful and came in handy, but some of them we didn't need in the first weeks and months, so a "lesson learned" for my husband.
However, eventually the time came for those presents, too ... And they fuelled our idea to produce an advent calendar so that other expecting parents' anticipation for their baby would also grow even more. A gift idea, whether for expecting dads, parents or grandparents, aunts or friends, was born and with it our advent calendar for expecting mothers.
But not all women are pregnant during the festive season. So why offer this calendar only at Christmas? Even the odd expecting dad had asked us that question. The result: Our pregnancy calendar with 24 lovingly designed gift boxes for unpacking and rejoicing for pregnancy weeks 17 to 40.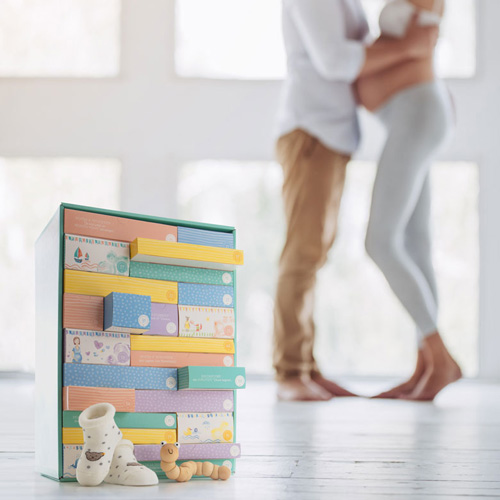 ---
Our story - crafting growth
We filled our first advent calendar in 2015 in our apartment's 15m2 office. But we soon ran out of space in the basement and the office. That's why we had a look around granddad's old barn. They used to dry crops in there and it housed some farm animals. However, it hadn't been in use for a long time and was largely empty.
That was the solution: With the help of our family, a large-scale cleaning and decluttering initiative and a few buckets of paint, we created a new warehouse and packing room. We were ready to get started. With great help from our whole family—including Nana—we used the barn for three years to ship calendars, sometimes up to 100 in a single day.
Yet as the demand increased, the barn also became too small. That's why we decided to ask for professional support. Since late 2020, all of our calendars are—lovingly and by hand, as always—packaged and shipped through a logistics provider in Germany.
---
The products - gifting useful items
With our own experience from two pregnancies and our aspiration to give our two children high-quality, safe and child-friendly products right from the start, we are very critical when it comes to deciding what to put into the pregnancy calendar. And it's important that the items in our calendar are appropriate, useful, sustainable and attractive, that the mums-to-be enjoy the little presents and can make good use of them before and/or after the birth.
Of course we evolve and stay up to date. It's important to us to keep in touch with our partners such as reer, Hobea, quschel, inware, Goki, and many others, some of whom we have been working with for several years now. They are at our side with advice and a wealth of new ideas to ensure that every year we have awesome surprises for expecting mums.
We are particularly proud of our unique Premium Edition with accessories exclusively hand-sewn for us. This calendar is vegan and virtually plastic-free.
And if the calendar is a touch too big or if the point of time is not quite right, then you will find many other beautiful gift ideas for a variety of occasions for mother & baby in our shop.
---
Sustainability - protecting the environment
All our products meet the highest standards and are manufactured in organic quality wherever possible. We eliminate the use of additional packaging wherever possible. Some of our manufacturers already exclusively deliver their products to us unpackaged—without additional commercial packaging.
If plastic is used, it is necessary for the safety of mother and baby, for example for hygiene reasons or to protect certain baby products.
The cardboard used for our calendar packaging, including the gift boxes, has been produced according to strict ecological standards, and the shipping boxes, too, are made in an environmentally- and resource-friendly way. Everything is 100% made in Germany.